E C O M O D
OFFICE OASIS | COMPETITION WINNER
Typology: Co-working Office

Timeline: Spring 2020


Software: Rhino, SketchUp, Lumion, Enscape, Adobe Suite

The project aims to optimize user productivity and promote efficiency and creativity in a modular office environment that rethinks the boundaries of typical office design.

The design incorporates biophilic elements to integrate nature and create a calmer atmosphere, providing a healthier work environment.

With a focus on architecture, the project explores how patterns on the walls, the landscape, and the sense of space and place can help individuals feel more relaxed and stress-free, ultimately improving their overall performance.


Central to the design concept is the integration of biophilic elements, which seamlessly weave nature into the fabric of the office environment. Through the incorporation of natural elements such as living green walls, indoor plants, and abundant natural light, the design creates a harmonious and rejuvenating atmosphere. This infusion of nature not only enhances the aesthetic appeal of the space but also fosters a healthier work environment, reducing stress levels and improving overall well-being.
Biophilia | A modular and biophilic design allows for a co-existing public and private space that creates shared working and recreational areas, promoting collaboration and community engagement. The flexible nature of the spaces enables them to adapt to changing functions, including containment and quarantine zones.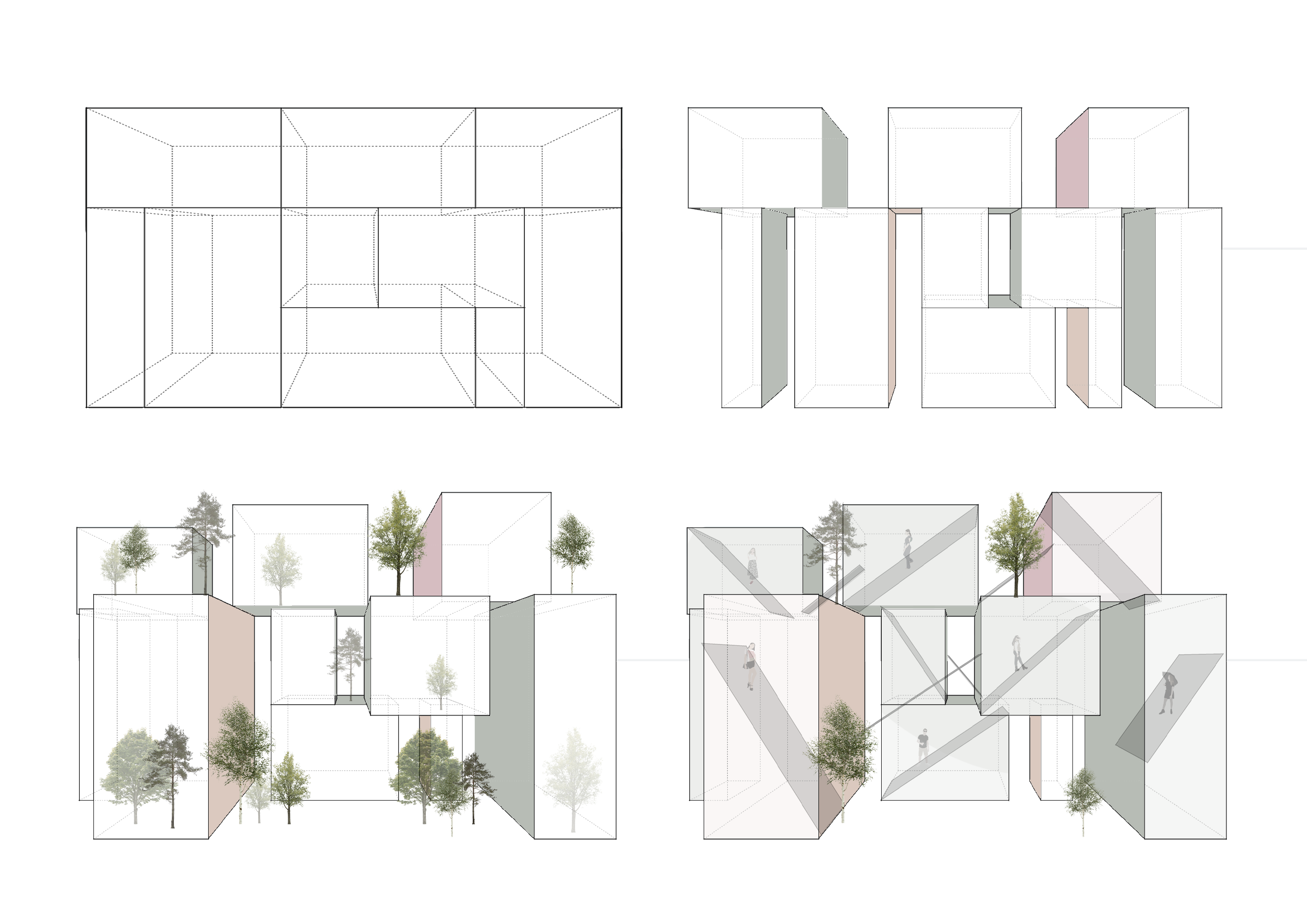 Re-imagining typical offices spaces into bold and engaging designs, establishing natural light in working spaces as a priority and customizable interiors due to modular and adaptive structural design.
Use of a double story allows for each firm to function in their own space, creating an illusion of home through the increased volume. Spaces and forms designed based on human interaction and function.
---